It's always summer when you're with friends
Whether you're making new friends or having fun with old ones, California Dreamin' is the perfect complement to a memorable time.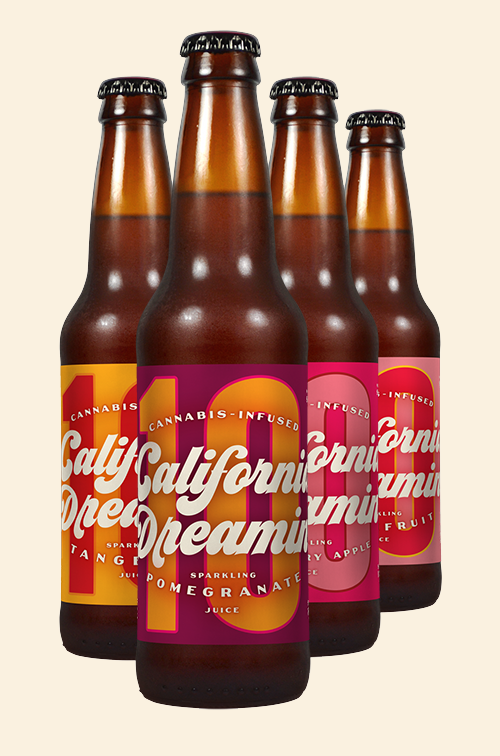 All natural - just juice, cannabis and carbonation
What goes in a California Dreamin'? All natural fruit juice, spring water, carbonation (only the finest!) and, of course, 10mg of THC.
And that's it; no gluten, preservatives, or added sugar.
Easy, energetic, and social - the California Dreamin' high
Each bottle of California Dreamin' contains 10mg of THC; enough to make you smile more, but not enough to raise Grandma's suspicions.
Our special formulation means you'll feel the effects in as little as 20 minutes, less than half the time of your typical edible.
From sweet to tart, there's a California Dreamin' flavor for you.



The story of California Dreamin'
It all started with a trip to see old friends. Instead of beer or wine, we decided to bring something new. So we set up in mom's kitchen (naturally) and filled a big mason jar with our first cannabis drink.
One very empty jar and several happy friends later, we knew we had a hit!
-Peter and Amy