It's always summer with California Dreamin'
Delicious, all natural cannabis infused sodas for a light social high
Drink your cannabis with a refreshing, low dose California Dreamin'. Made of simply fruit juice, cannabis, and carbonation, our drinks are carefully crafted to not only taste great, but give you a light, fun buzz with 10 mg of THC.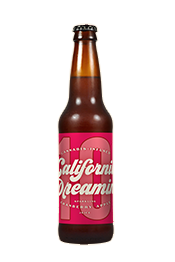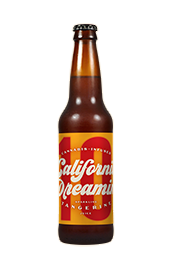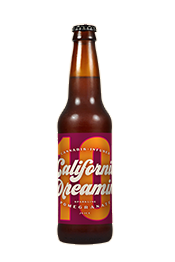 What our lovely customers are saying
"My friend brought some California Dreamin' to my bachelorette party and we had so much fun. No hangovers the next day and it was delicious!"
"My new thing to do is have friends over Friday for some California Dreamin' to start the weekend."
"Edibles are way too strong for me, so I really like how low dose California Dreamin' is."
We can't blame you for wanting to grab an ice cold California Dreamin', pop that top and let the good times pour.
Click the button below to get California Dreamin' delivered or to find a local dispensary.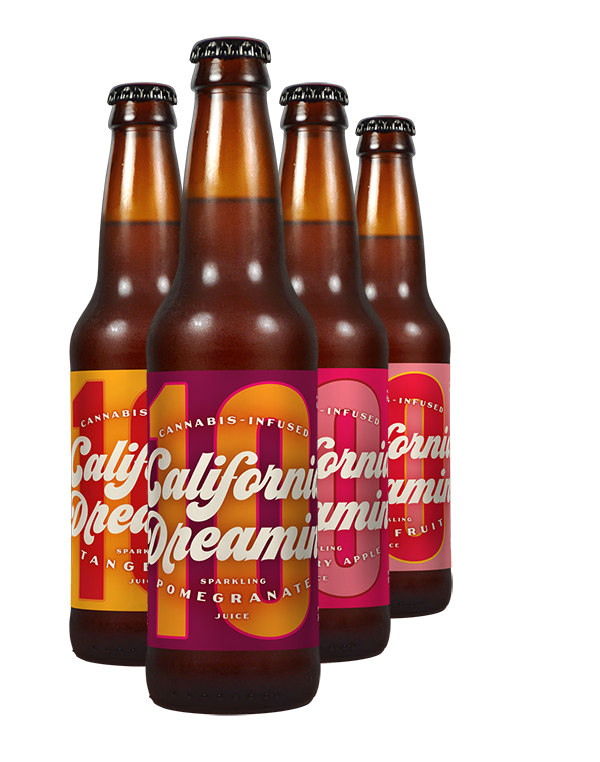 The story of California Dreamin'
It all started with a trip to see old friends. Instead of beer or wine, we decided to bring something new. So we set up in mom's kitchen (naturally) and filled a big mason jar with our first cannabis drink.
One very empty jar and several happy friends later, we knew we had a hit!
-Peter and Amy
Sign up for our event email list to hear about tasting events the California Dreamin' team is putting on and get special offers.
Cannabis retailers, we salute you
Licensed to sell cannabis in California? Right this way to get California Dreamin' on your shelves.